Law Offices of Schuetze & McGaha, P.C.
At the Law Offices of Schuetze & McGaha, P.C. in Las Vegas, Nevada, working harder and smarter is a way of life. Our experienced attorneys provide aggressive, thorough and affordable representation in motorcycle accidents, personal injury, family/divorce, employment, and criminal related matters. If you are looking for motorcycle accident attorneys in Las Vegas or need car accident lawyers, call us today to schedule a consultation.
Our lawyers take the time to learn all the facts of your case, review your documentation, conduct our own investigation, and litigate with a focused objective of what we need to achieve. Whether your case can be negotiated or must go to trial, our priority is achieving the best results possible. Contact us today for a free phone consultation!

Call us today at 702-369-3225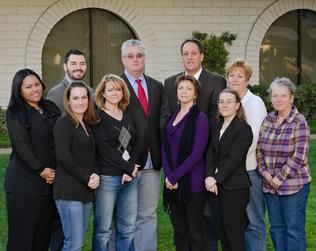 Our Attorneys & Legal Team
Now Handling Motorcycle Accidents, Personal Injury, Family/Divorce, Employment, and Criminal Matters
 ~Free Traffic Tickets for Motorcycle Riders ~